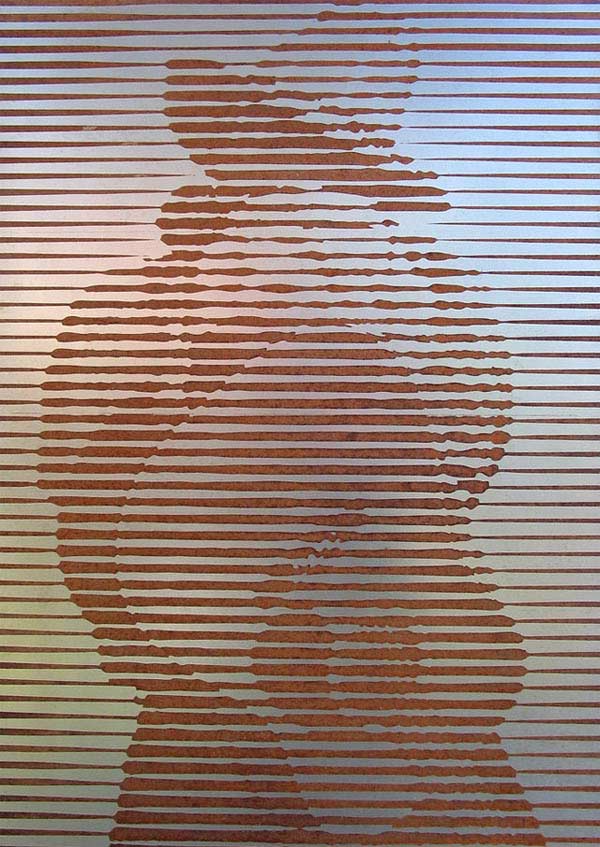 "Dust & Denim" – Weathered and rusted steel – 25″ x 35″. By Danno, 2006.
This piece is finally finished after corroding the spring rains of 2006. For awhile it was overcast and no rain was falling. Then mother nature came through and brought frequent showers which fell on Dust & Denim, my tribute to those of us with the tenacity to learn such a challenging instrument.
Being a student of the guitar has given me a deep respect for anyone who can create anything resembling music from this instrument. Seriously, if you've ever tried your hand at playing the guitar you'll know what I mean. Like any difficult skill, those that are proficient at playing guitar make it look all too easy. One of the biggest guitar influences in my life is my father, who went as far as to build his own acoustic guitar from scratch and play classical and Latin music eloquently for many years. He could turn a good tune my Pop. As mentioned in a previous post, I currently have a love of Iron and Wine whose music is often floating in background of my studio. The sounds of this group have been an inspiration for creating Dust & Denim and in trying to capture that sense of romance that surrounds all talented musicians. A limited run of fifty of these pieces will be made available over time. Learn more about my production runs and pricing.