As my girlfriend would say, "holy doodle!". It's been a interesting and blazing fast few months. I feel like I blinked and we're almost in May. In that time I've moved house, started a great new web development business, took a trip to Washington DC, met some cool people and helped some along the way at Grassroots.org and Sustainable San Mateo County. On the art front, I have some panels almost ready to reveal and I'm looking forward to spending some time finishing them up as the sun starts coming out. Special thanks to Jeromy Darling for pointing out that my gallery was broken.
I love the view from the deck of our new little house. We're now in the Kootenays about 20 minutes drive from Nelson. The area we live in is off the beaten path and an inspiration to me in so many ways.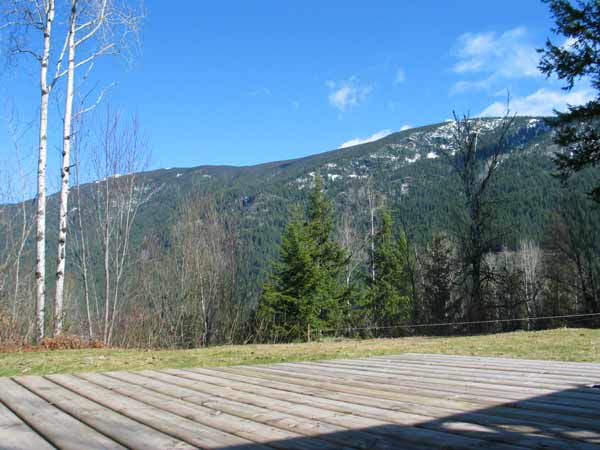 View from my new back yard.